Main content starts here, tab to start navigating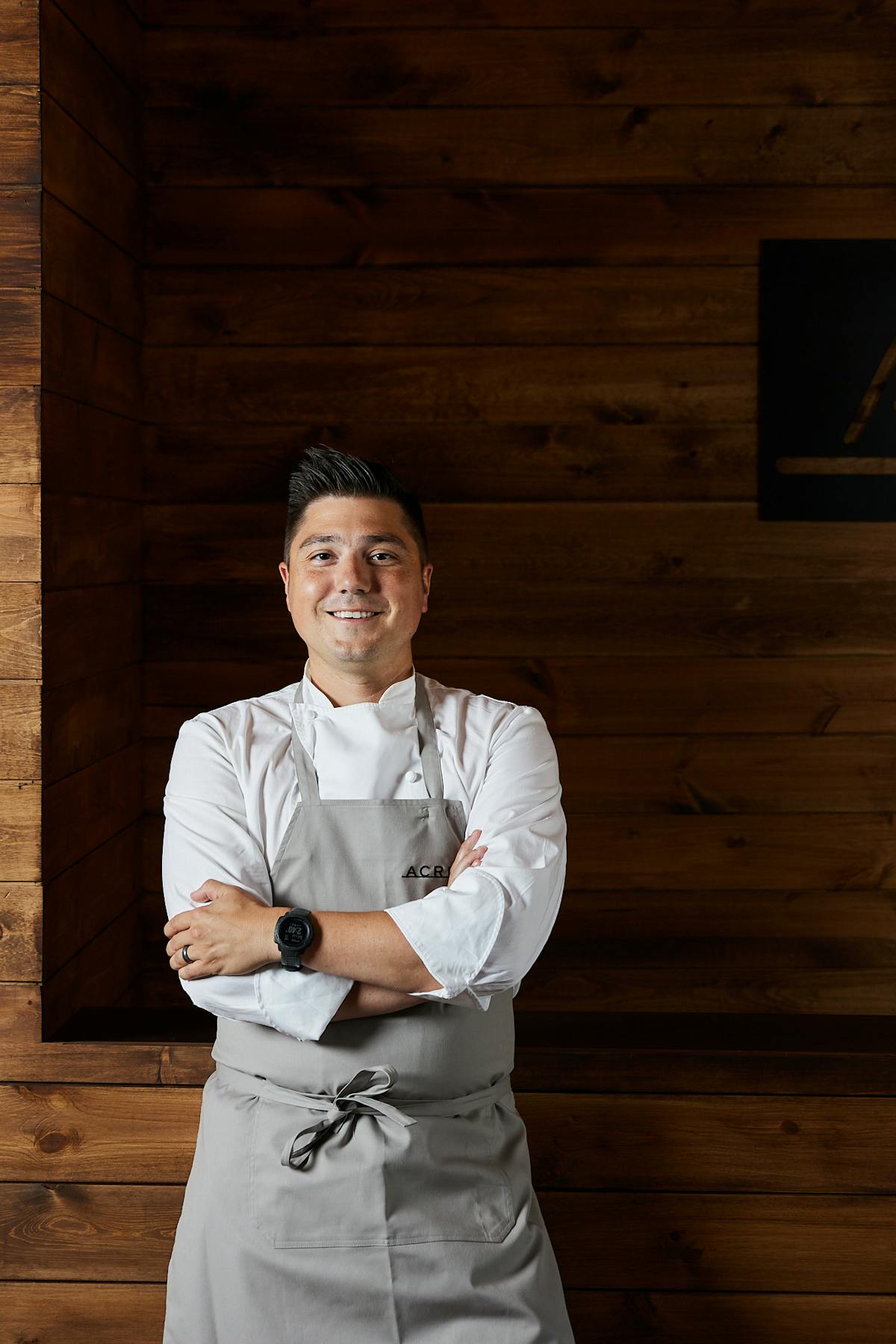 Andrew Longres
Owner/ Executive Chef
Andrew Longres was born and raised in Liberty, Mo. His passion for cooking starting at a young age of 10 years old. He started working in a humble family restaurant in his home town. After graduating high school he received a scholarship to attend Scottsdale Culinary Institute in Arizona, where he earned a bachelor's degree in Occupational Science and Restaurant Management.
His first experience with fine dining came at The Breakers in West Palm Beach. He received a Chaines de Rotisseurs scholarship to study abroad for three months, allowing him to experience working in three of Europe's top kitchens: Le Epicure at The Bristol Hotel in Paris, Marcus Wareing at the Berkeley Hotel in London and Mugaritz in Errenteria, Spain. When not working, Longres staged at Alinea, 120, Acadia, Blackbird and Avec in Chicago, and Daniel, Per Se, Eleven Madison Park and Le Bernadin in New York City.
After returning from abroad he got an opportunity to work at the world-famous restaurant by 3 Michelin starred chef Thomas Keller The French Laundry located in Napa Cailfornia. While at The French Laundry in Napa, he worked his way up to sous chef over the span of five years. With the longing to return to the Midwest with his wife he returned to Kansas City as executive chef at Bluestem, and later executive chef at The American Restaurant as the iconic restaurant transitioned to premiere event space.
Early culinary mentors include the late John McClure of Starker's Restaurant and Debbie Gold, formerly of 40 Sardines and The American Restaurant. Longres is married to his high school sweetheart, Megan. They have two young children and his family lives in Parkville, close to the restaurant.
"I set a goal to have my own restaurant by the time I was in my 30s. I fell very blessed to be making my restaurant-home in Parkville, a community that has been so welcoming to my family and the Acre concept," he says.