Main content starts here, tab to start navigating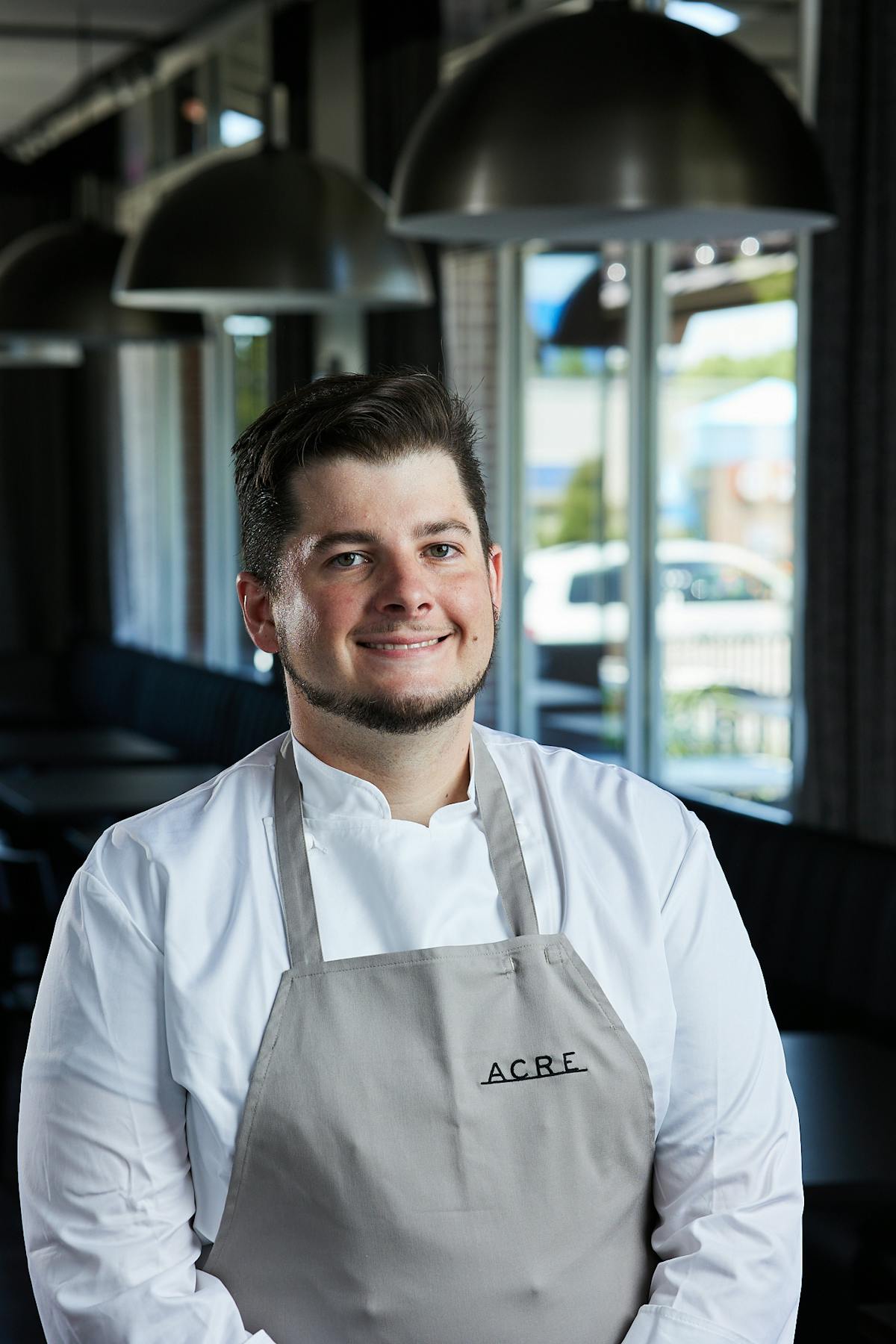 Alec Swall
Sous Chef
sous chef
Alec studied biology for a year at the University of Kansas before his interests turned to the culinary arts and he earned a certificate from L'Ecole Culinaire.
Alec started his career at the Kansas City Country Club in Mission Hills, Kan., and quickly advanced to the position of sous chef at Modern Ozark Dining (MOD) in Bentonville, Ark., and 28 Springs Restaurant, in Siloam Springs, Ark. In 2019, Alec returned to Kansas City as executive sous chef at The Carriage Club.
Alec has previous experience with live fire cooking from his time at 28 Springs. He is eager to master the hearth at Acre. His mother's side of the family is "deeply rooted in the Ozarks, so I'm a Missouri fan," and eager to work with a chef focused on local and regional ingredients.
Alec and his wife, Janet Swall, were married last September.