Main content starts here, tab to start navigating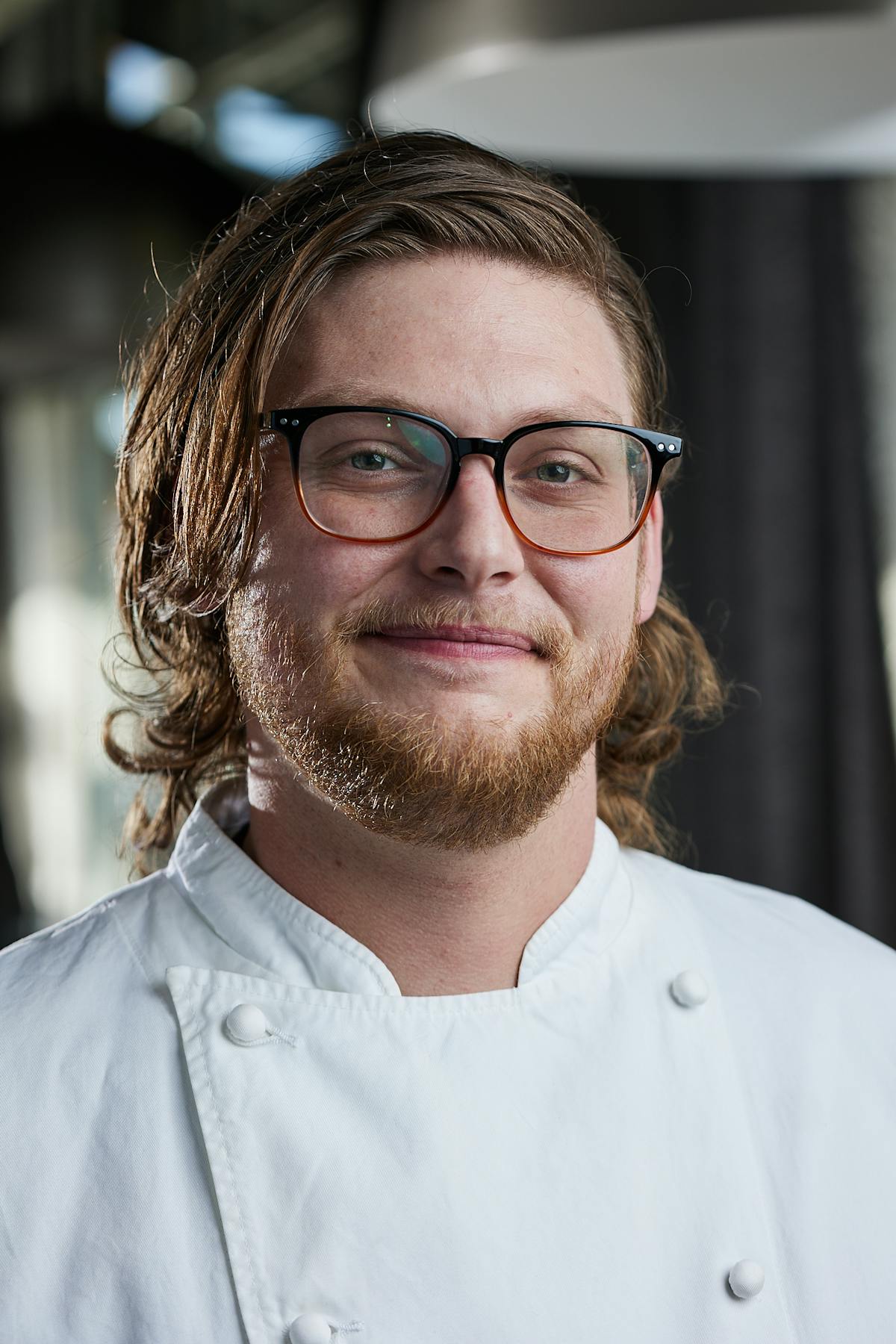 Jack Seymour
Pastry Sous Chef
Jack grew up in Santa Rosa, California, and Kalispell, Montana, in a restaurant-oriented family: His mother is a wine sommelier.
"I saw the kitchen and fell in love with it," says Jack, who started washing dishes at age 14. "I loved the chaotic harmony of it all."
Although something of a Jack-of-all-trades in the kitchen, most recently as the fish cook, he has spent time working at Ceres Bakery, an artisan bakery in Kalispell, and for Artisans, a pastry chef in California. When Jack moved to Kansas City a year ago, he worked at a Pizzeria while he and his fiancé Kenzie Kinney (a server at Acre) looked for a restaurant they could call home.
"I was attracted to the food, and a great chef on top of that," Jack says of Acre, "but I also wanted to work in a restaurant with a more local, more Midwestern feel since I'm new to the Midwest. It's very amazing we found a restaurant that hit every niche for us, one that would allow us to learn, grow and develop."